We manage both printing, and graphics
The company ZLKL, s.r.o. has been operating since the early 1990s. After almost three decades, the engineering-oriented firm has grown in a really respectable way. The proof that its employees perform a quality job is a number of prestigious awards, which add up every year. For example, according to the 2016 ranking it is the 67th best Czech company.
With ZLKL, s.r.o. we have been working for many years. During that time, we managed to provide the enterprise a unified graphical presentation using corporate identity design. And we also help them with marketing matters – prepare prints for fairs or additional graphic materials.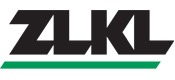 ZLKL, s.r.o.
2013 - 2019
graphic design, print