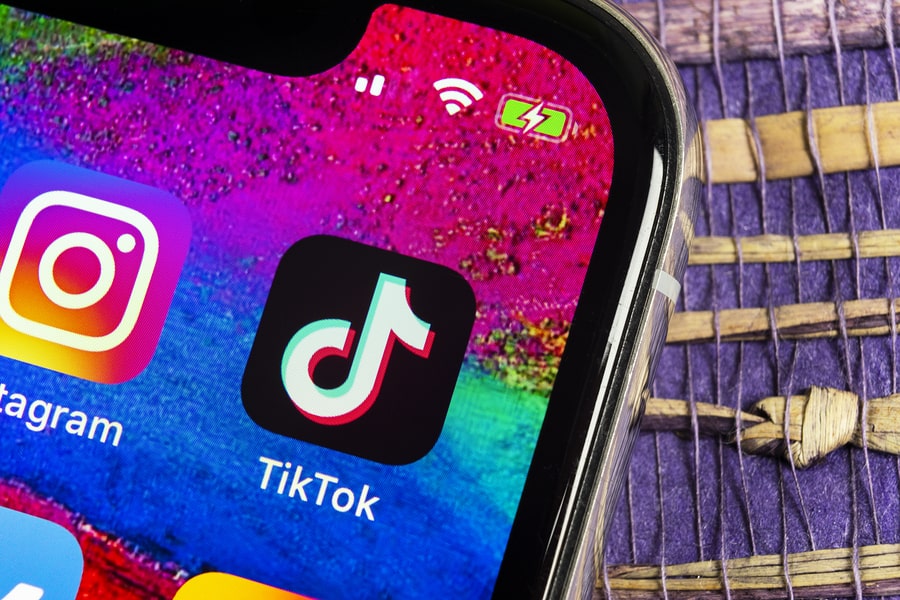 What Is TikTok? What Is It for and How to Use It in Marketing?
19. 05. 2019
Actual Trends
Do you know which social media collects hundreds of millions of users and breaks down all statistics? It's TikTok – an application where teenagers and adults enjoy short videos. It has been out only for two years, but it has already gained a record 500 million active users per month worldwide (as of 4/2019). Let's have a look on what marketing opportunities it offers.
What, Tick Tock? No, TikTok!
You haven't heard of it yet? Never mind – ladies and gentlemen, we are introducing TikTok, an application which serves to watching, creating and sharing short videos. How short? From three to fifteen seconds. What makes them so worldly? Besides this app is free of charge, many critics appreciate it because it has managed to pour back fun on social media. And people absorb it in full sips as if they had been thirsty for years. Most videos use lip-sync, the effect of music sync with lip movement – therefore everybody can sing on TikTok. Users post videos where they dance, sing or perform other creative content.
Where Did It Come From?
The owner of the growing social media is the Chinese company called ByteDance which launched it on its home ground under the name Douyin in September 2016. There it received over million users during a year, so it was time to send it to the world, but already called TikTok. Two months later it was merged with Musical.ly which created firm foundation of the video community. (By this move TikTok has earned 200 million registered accounts from Musical.ly.) And at the moment the owners harvest fruits. In the first quarter of 2019, it was rated the most downloaded app. And it continues…
Direct Advertising?
Most of social media offer some form of monetization. What about TikTok? Regarding the direct placement of advertising, which is now common practise, it's still rather quietly. Or is it silence before the storm? Apparently, developers are gradually preparing the social media for advertising. The first proof of testing ads campaigns in the US may be a Twitter post of one user, who posted it at the end of January. But also Czech users of the application are pointing out that they have spotted an advertisement. All-answering is a website prepared to receive ads. Paid advertising already runs for example in Japan or on the original Chinese Douyin. So, all the clues suggest that TikTok will really open to marketers. The question is: when will it be?
Use Influencer or Be One of Them?
You can associate your brand with a user who has enough followers. He can bring the product, brand, restaurant or event near to people through his videos. The effectiveness of influencer marketing is estimated to be high. Especially because of the mass of interest that grows by every moment.
Or you can take a chance – point the camera at yourself! Now is the best time to start a profile, create quality content, and get a firm base of followers. The advantage of the application lies in the simplicity of processing the posts you want to publish, as opposed to, for example, YouTube, where you are stuck without the knowledge of video editing, or Instagram, where you should have at least some basic photographic skills and equipment. After signing up, you'll find an easy interface where you can create your own videos. Thanks to a number of effects, filters or animations, you have unlimited scope of possibilities and there are really no limits.
It may be a long-distance run, you might need to use a bit of creativity, but the reward will be sweet. You will be able to promote your own brand, or someone else's products, but beyond this the app includes a virtual gift program where fans send you so-called paid emojis in a live stream. The more popular you will be, the more coins you can get into your TikTok wallet. We can give you one advice before you start. Thing about whether you want to attract only the Czech audience or whether you are interested in a foreign scene. With the English profile you will always have much greater reach for followers.
Trends come and go. How long will this social network grow? Probably until something better comes. Anyway, now are users running away from dinosaurs like Facebook and enjoying the lightness of TikTok.
What can you
read?
Categories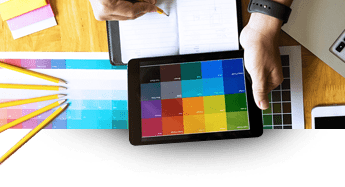 Bojíte se, že bude vše špinavé od barev? Nechte grafiku na nás, kreslíme s chutí.
Chci grafiku