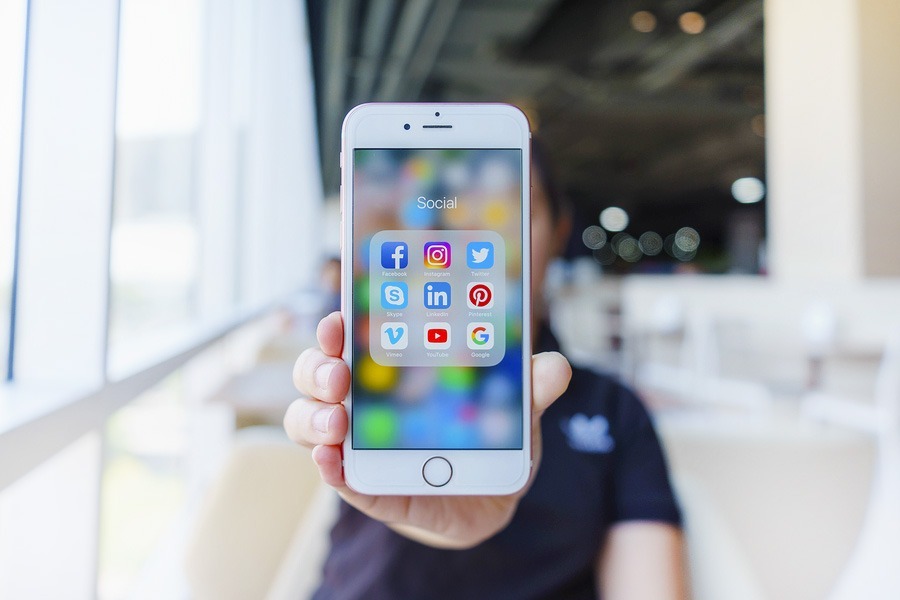 Social Media in 2019. What Exactly Is the Trend in Business?
08. 07. 2019
Actual Trends
American companies We Are Social and Hootsuite created worldwide analysis of internet users at the beginning of this year. They pay attention to current digital trends. Let's have a look together on what social media are currently popular in the Czech Republic, so, into which you can invest.
One Million per Day
Authors of this survey state that over the last year, the number of people on the Internet has risen by 367 million. So, as if every day more than a million have been added. What does it mean? From a marketing perspective, there is a growing potential to reach the widest possible range of customers. And in the Czech Republic? There are 5.7 million active social media users – a relatively large group for marketing targeting.
To One Internet Belongs One Facebook Profile
We don't have to mention that Facebook has been playing prim in the Czech Republic for a long time. Because of the mentioned number 5.7 million you will find there 5.3 million users. A respectable ratio, don't you think? But for the younger generations this social media is no longer as popular as it has been. Over the past two years, the worldwide number of Facebook users has dropped by 15 million. Where did they go? In short, teenagers feel better on Instagram. Although the number of Facebook visitors is decreasing, it is still very popular with adults from around the world.
Young People Rules to Instagram
The picture is said to be worth a thousand words. As well as improving the quality of cameras on mobile devices, Instagram's popularity is also growing. Especially for young adults from 18 to 34 years old. That means 65 % of the total, which makes 2.3 million Czech users. If the younger generation is your concern, this platform is a clear choice for you. You don't have to be alone on this – you can use influencers to promote your products, who will make their contributions much further through their fan base.
Interesting Facts of the World of Internet
The fastest cable Internet - Singapore/the slowest - Yemen
The fastest mobile connection - Norway/The slowest - Algeria
In North Korea, you can find only 20,000 Internet users
Average time spent on socials worldwide is 2 hours and 16 minutes
The most viewed video on YouTube - Despacito 5 billion and 890 million
YouTube instead of Television?
Have you noticed that YouTube has partially or even completely replaced TV viewing for internet users? They watch over a billion hours of video of all genres every day. While video preparation may be more time consuming than writing a paragraph of text, YouTube is the second largest search engine after Google, so it may be worth considering starting your own channel. The video offers dynamic media capabilities so the products can be completely demonstrated and introduced. However, combine YouTube with another social media because getting the new video to the main page isn't just that easy.
Twitter Followers Are More Men
Twitter has not excited us so much – of the nearly 6 million social media users, the Twitter community is only 388 thousand. Compared to Facebook Twitter has a different format. Therefore, instead of long multimedia messages, we can find short accurate texts or funny glosses. It is worth mentioning that the local community is divided by 74% of men to only 26% of women. Twitter generally has a good atmosphere and less censorship. In the matter of ads, we can afford more than on Facebook. Nevertheless, the Czechs are far fewer here and, as has been said, the gender structure is not balanced.
Snapchat Loses Its Users
In the Czech Republic Snapchat has got almost twice the number of visitors to Twitter. But their number has been decreasing in long time perspective. This may be due to the introduction of Instastories on Instagram or the emergence of a new TikTok social media that we have recently written about. Compared to Twitter, Snapchat is rather a kingdom of women, more precisely, 65% to 33% of male representatives. Although popularity is declining, there are still many Czech users, especially of younger age groups. Snapchat is a more playful platform and is not much recommended to promote more conservative products.
The business potential of social media is undoubtedly growing, so it can pay off to follow up this area. Catching it from the right angle may make your product visible very soon. If you need advice or show the right way, let us know. We'll have coffee and we can talk about it.
FC Barcelona fan, passionate video game player and lover of Czech traditional sirloin. Also, a former juggler and circus performer. But now I moved from the big top to the office where I usually change the graphic design into the source code. In my free time I add some interesting stuff here on the blog.
What can you
read?
Categories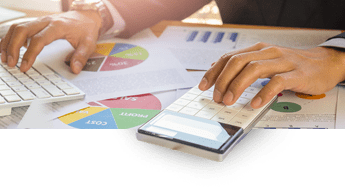 Marketing u nás dělají inženýři. Je to přece market-ing. Tak mrkněte, co dokážeme.
Chci marketing