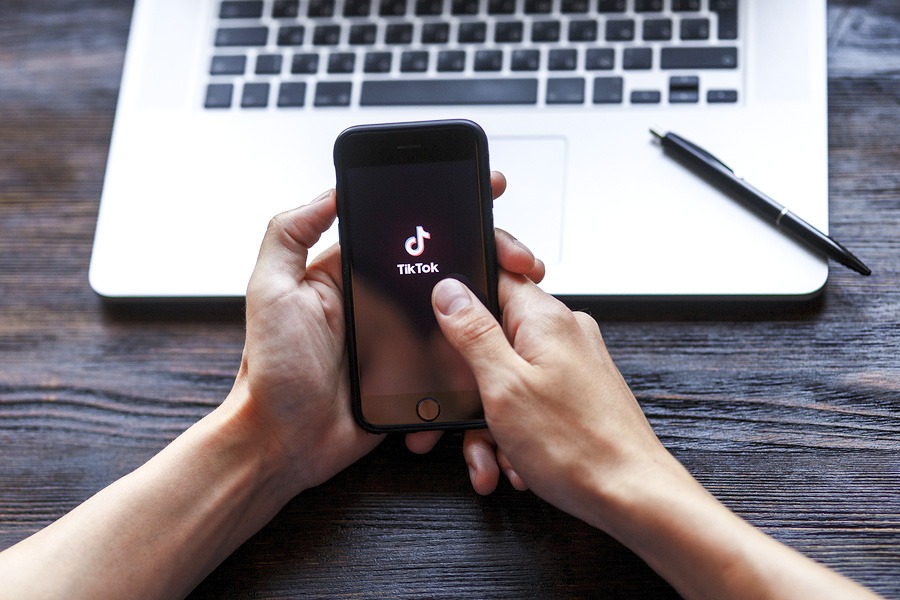 How to Be Successful on TikTok?
20. 06. 2019
Actual Trends
The most downloaded app and also the social media which wants to properly entertain its audience. Do you know what we are talking about? Yes, correct, it's TikTok. This platform has over 500 million active users per month. Are you asking what's the recipe of being successful on TikTok?
Start with Your Goal and Vision
In the last article we introduced you TikTok from its head to toe. This time we're going to reveal the knowhow how to become a proper and successful influencer. It means with a solid base of followers, piles of likes and a potential monetization of your work. Firstly, try to think about and answer these questions – what is your goal? What vision do you want to work with? What do you plan to present to people? Or what is you target audience? If you are clear about this, you have half won.
Profile As The Main Factor
Step one is to log in your account. Done? So, we'll move to filling it. The task is to create an attractive profile that all potential fans will want to follow. Therefor grab your phone because we're starting your TikTok career.
The rules are simple, but you should already work with the goal you have set and customize your profile to it. The following applies in general.
Pay attention to picking your username and profile photo.
Bio should consist catchwords, also be cogent and appealing. Don't forget to add some emoji.
Be careful, don't insert too much text. That would discourage people.
Your personal survey of this social media is also inherent in the first phase. You can give it a week or two. You will find out what's up to date. Get inspiration and gain something to bounce from at the start.
"TikTok Includes Creative Content." Oh Well, but What Does It Mean?
The main effect, that TikTokers use to create videos, is called lip-sync. It means a synchronization of music with lip movement. This used to entertain people a lot for some period of time. Nowadays, only producing such content would make it hard to break through. (But occasionally you can put it in the queue.) So, warm up your brain cells and try to figure out something. Do you do parkour? Slow motion of your roof jumps will definitely engage with users! Have you danced since childhood? Dance in front of the camera! Are you a born comedian? Well, what are you waiting for? Simply create content which you can walk in. Select one area and provide consistency to your fans. But remember, you always have to entertain people or offer them another added value.
And you can't miss out so called challenges. Are you asking what does it mean? TikTokers repeat over and over one video pattern but add to it their own creativity. The community form these trends. By joining challenges you will be able to gain more followers and at the same time make your profile more visible because it's really a matter of masses. So, do trends and ride on them to the success. And if you'll be completely without ideas, you can try cooperation with other users to create together a video. (Here applies that you usually contact people who have the same amounts of followers as you do.) Or you can share posts of other influencers which are favourite. After this you will grow in the eyes of your fans.
Add the right hashtags
Even though you will manage to create a great video, you are not a winner, yet. You have to mark it with appropriate #hashtags, so anyone could find it at all. Make a survey of those that are currently used the most before creating the post itself. With them your videos will receive more likes, they will have a greater reach and you will gain more followers. There are some tools where you can discover the best hastags. Or here is right away the best thirty of those which rules for TikTokers.
Be Active and Social
Social media require a plenty of your attention and TikTok is not an exception. On the opposite, it might be even more demanding thanks to the current development. It's full of users who want to like your videos and comment posts. The bigger basis of fans you have, the more time you have to invest to it. What does it mean? Upload videos regularly. If your profile is still in diapers, there's no need to post ten times a day. From the beginning the ideal interval might be for example one post per day. But don't rest on laurels! Your profile can grow out of nothing during a few weeks when you grab it from the right end. Applies: Create content, create content, create content.
Take care of your fans, respond them. By it you will elevate your account to the personal level which your followers will appreciate. Give likes, view and comment also other's videos. Be a part of a community. If you are active on different social media, you can share your posts on TikTok also there. You will get it in front of a bigger audience.
The future outlook of TikTok progression sounds optimistic from us. According to everything developers are just testing the adds. As soon they launch them, marketers will come to this social media and the value of profiles will increase a few times. That's why it's the high time to start working at one.
What can you
read?
Categories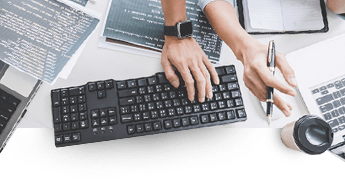 Naši programátoři rozumí nejen kódu, ale i řeči lidí. To je co? Pojďte je vyzkoušet.
Chci programovat